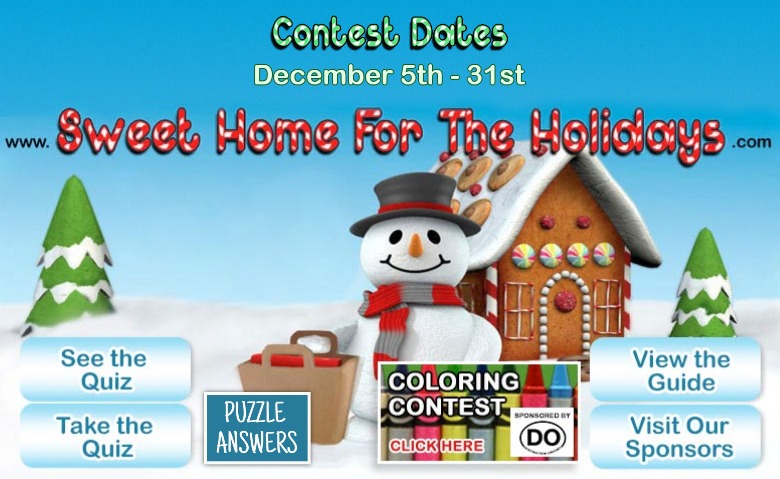 Santa Claus Lane Scavenger Hunt Rules
Overview:
The Support for the Holidays Scavenger Hunt has been designed to educate you, your friends and neighbors about our local retailers, services and organizations by way of introduction to their web sites or establishments.

To that end, we offer a quiz that references specific information on individual web sites and Facebook pages.

Winners will be determined by the number of correct responses to the quiz questions, and will split a jackpot of prizes that have been donated by the participating merchants.

First, Second & Third Place winners will be given priority in the selection of prizes. 12 additional winners will select from the balance of prizes on a "first come" basis.

This year - prize selection will start on January 4th, 2021 and will be done via an online form. Winners will be contacted via email - so keep an eye out!
Prep:
Click "See the Quiz" to view or download the questions.

Click on "Our Sponsors" for links to web pages.

Visit the web sites & facebook ages

Review the information and make note of your answer to the quiz question.

To play, click on the link at the top of this page.

Fill in your contact information, and then answer as many questions as you can.
Winning
The player with the highest number of correct answers will be awarded 1st prize, the next highest will be 2nd, and third highest will be designated as the 3rd place winner.

In the event of a tie, winners will be drawn at random.

Winners select their prizes in the following priority order:

First place winner receives 7 prizes of their choice first.
(with a limit of 2 gift certificates)

Second place winner receives 6 prizes of their choice second.
(with a limit of 2 gift certificates)

Third place winner receives 5 prizes of their choice third.
(with a limit of 2 gift certificates)

The 12 next players with the highest number of correct responses will be awarded prizes in no priority of order. First come will have first choice from the remaining prizes.

Winners get their choice of 3 prizes (with a limit of 2 gift certificates - if still available.)
Details and Restrictions
Contest ends on Friday, January 1st at 11:59pm.

Winners will be notified on Monday, January 4th.

Prizes will be selected via an online form and prize pickup will be arranged for a later date

Contest is open to anyone in Otsego, Delaware, Chenango and Schoharie counties.

One winner per family.