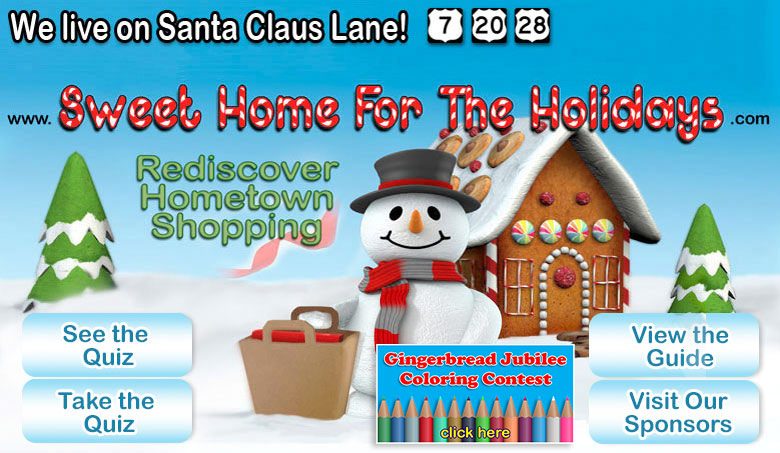 We'd like to thank everyone that played. See you next year!



1. Jennifer Kipp
2. Devin Cobane
3. James Roger

Runners up:
Angelica Wheeler, Ariel Mayo, Tina Marie, Jodi Lepik, Jeff Gardner, Stacy Aldrich, Amy Brockner,
Josiah W, Lynne Shepardson, Lindsay France, Samantha Dufresne and Michael Gravelding


There's no place like your own home sweet home – during the holidays - or any day!
And there's no better place to rediscover that
than www.SweetHomeForTheHolidays.com!